Every year at this time I get it...the Halloween Itch.  There doesn't seem to be a cure for it and the onslaught of black and orange that is hitting all the stores makes it worse.  I love this time of year!
I am a lover of details so I love these simple stickers that can turn even the simplest get together into a party.  Instead of having a full blown Halloween party this year just invite some friends over for some scary movies with a dinner consisting of pizza and drinks.  Throw these labels on the bottles and you have instantly made your dinner and a movie into more of a party.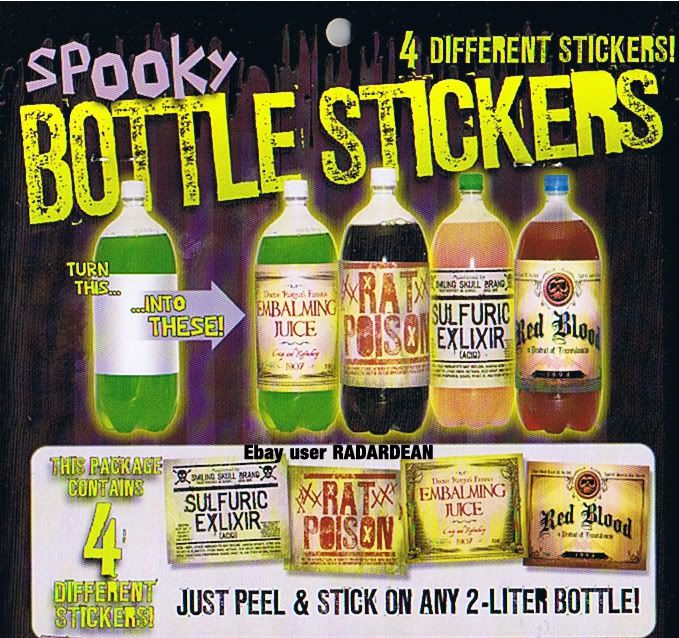 You can find the labels
HERE
.
More Halloween to come over the next weeks and months!