You have to get in on this great promotion...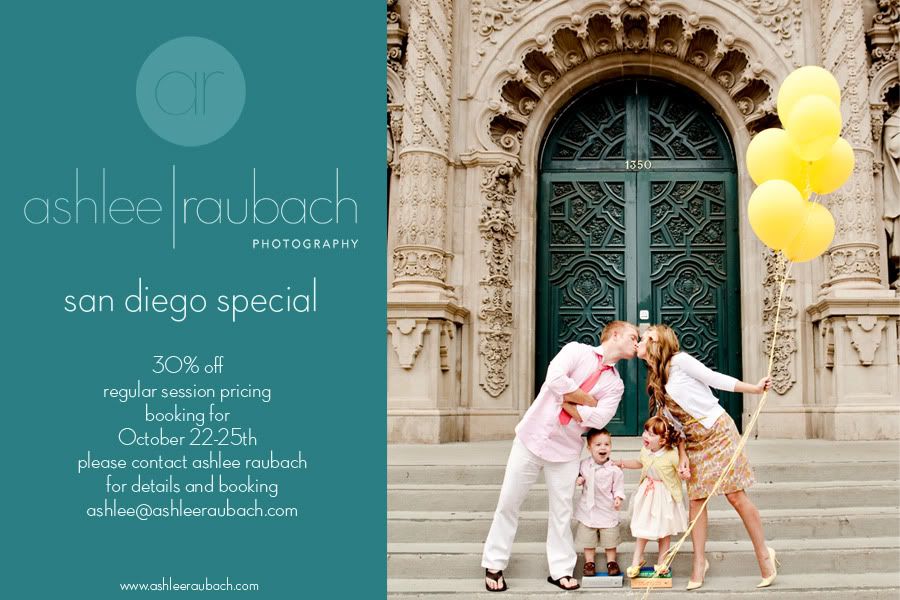 Ashlee is a photographer my family met during a photo shoot.  She took some great shots of our kiddos and we loved her fun personality.  Well, Ashlee is heading to Southern California (LA, San Diego, OC) this month and is offering a great deal on a photo session...no travel fees (she is coming from Utah), 30% off her regular session price and you get the images on a disc. 

If you are interested in seeing Ashlee's work head on over to
her site
and see how talented she is.  If you book a photo session with her please let her know Denise sent you.
Can't wait to see you Ashlee for my own families photo shoot!